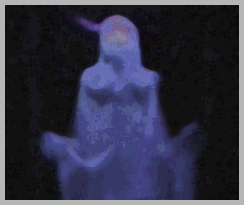 Home of Doug Ferguson's original
HITCHER 2021




Our online how-to is finally here! Click the moving images to be sent to the article.





THE COMPANION VIDEO IS HERE

!
PROJECTION MAP VIDEOS

You can have a ghost in your window or yard with these instant haunting clips! All are high-definition source.
AMBIENT AUDIO for your seasonal attraction
Here is the audio 'wash' I assembled for our haunted dark ride back in 2002. It features a heartbeat that subtly varies in tempo over an ambient track sampled from multiple sources you may recognize. It is over an hour long. Put the .mp3 into a player and set it to repeat, or simply burn it to a CD-R.
In the future I will be making some original tracks for you.
Watch our proof-of-concept

MUSIC VIDEO

in 1080p HD!
We have been working for 11 years in the Second Life 3D social media service, perfecting our skills with building and content creation. We will soon be starting to feed videos to our YouTube channel using CGI created there. One of these projects includes a Haunted Mansion tribute video, and the two items above are experiments done for it that have been successful. Despite being test footage, we thought you might enjoy them as music videos - especially if you are Mansion enthusiasts!
FCG INSTRUCTION VIDEOS

You can build our famous effect with no problem after viewing this tutorial. Downloadable information is included in .pdf form.
FCG

LITE


How about a flying crank ghost complete for under $30 in parts? Believe it! The instructions for this are all in video. Parts 2 & 3 are coming soon.

Stay In Touch.
Phantasmechanics Imagineering is the Home of Doug Ferguson's original Flying Crank Ghost (FCG)